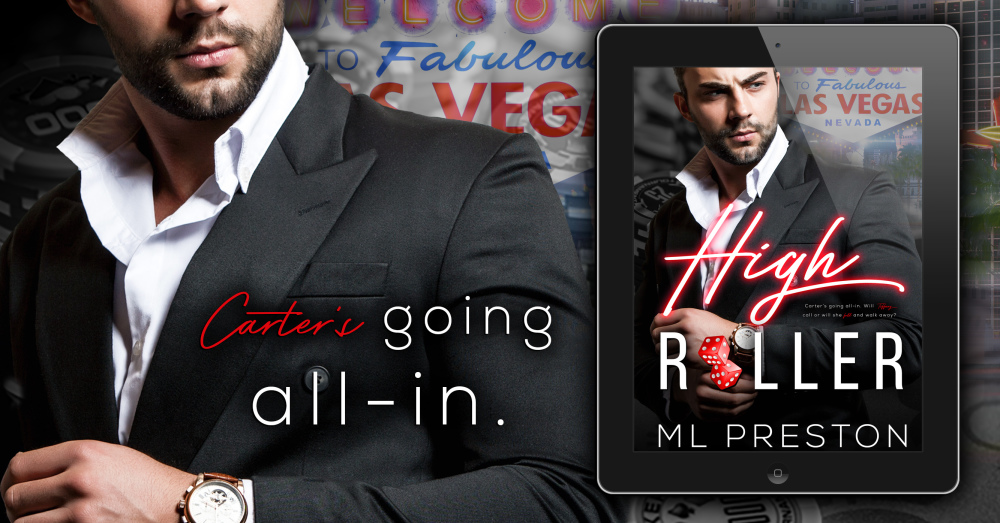 Tiffany Lang hit the jackpot when she married her college sweetheart. For seven years, she had it all; a successful husband, beautiful home, and an adorable son. But her winning streak came to a heartbreaking end when she discovered her husband balls-deep in another woman. Nine months later, Tiffany is divorced and adjusting to life as a single parent under the ever-flashing lights of Las Vegas.  With her son now spending half his time at her ex's, she longs for something to keep her busy. At the suggestion of her best friend, she takes a job as a cocktail waitress at one of Sin City's hottest establishments: Azul Cielo Casino.
   Carter Jackson, a prominent entertainment lawyer from LA, is known as a high roller at Azul Cielo Casino, hosting private poker nights for his colleagues and sparing no expense. A last-minute staffing change puts Tiffany front and center at one of these gatherings, where she meets Carter. Their attraction to one another is instant and palpable, yet Tiffany vows to keep things between them professional. Carter's charming persistence eventually wears her down and she agrees to meet for coffee. A harmless enough first date, right? Wrong. The line between 'professional' and 'personal' is quickly erased.
   Life with a high roller is anything but boring - lavish parties, wild, unhinged sex. But then, something changes, raising the stakes in their relationship. And while Carter's going all-in, willing to take the biggest of gambles on true love, Tiffany is hesitant. The sting of betrayal from her cheating ex is still there, holding her back. But the bet's on her now. Will Tiffany call to see if Carter's bluffing, and take a chance on love again? Or, will she fold and walk away from the table with nothing?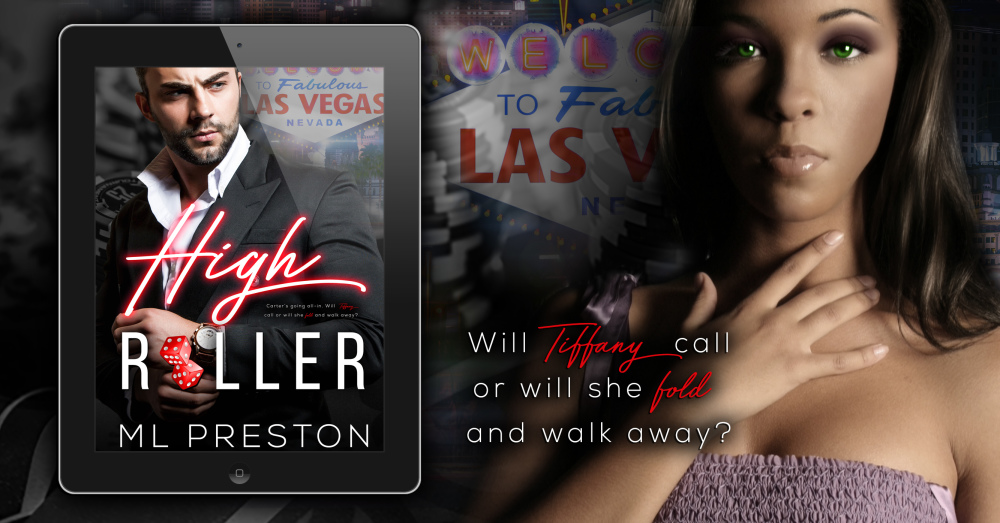 "THIS Story will grip at your heart strings.... Play with ALL your emotions.... Make you believe in second chances.... right before you want to THROW your kindle..." ~ BookBub Review
"This book gave me so many feels! First, let me just say that Xavior is the cutest freaking kid. I seriously think I want a book of just his antics. Jewel was my boo, and so freaking funny. Carter, "yum". Shall I say more? " Goodreads Review

"Oh my this book was so good .I love Jewel and Tiff's relationship .To have someone that can call you on your mess and celebrate with you when needed and can fight by your side." Amazon Review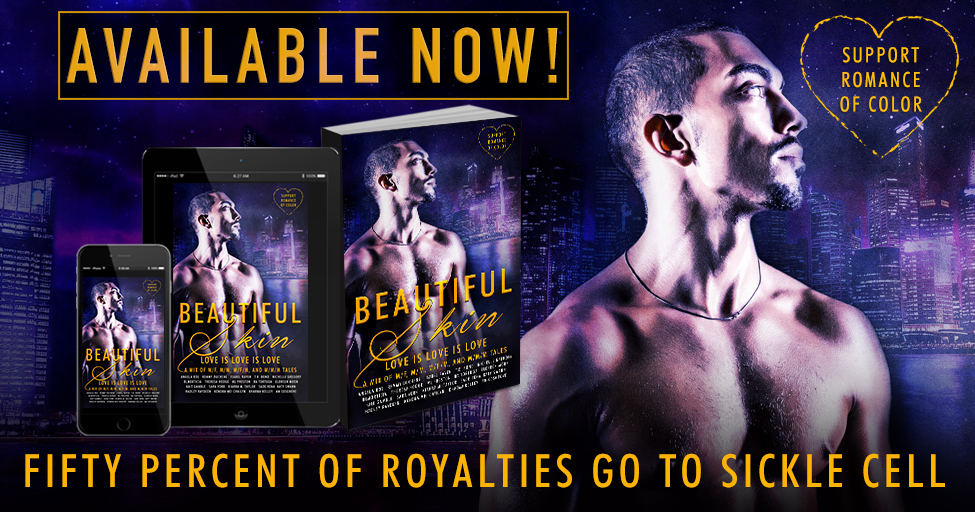 Love is complex.

Love is beautiful.

Love is diverse.

Love is for all.

Beautiful Skin is an anthology of short stories from a diverse group of authors who believe love, in all its many colors, shapes, and forms, is simply stunning. This collection features tales from genres such as contemporary, erotica, paranormal, interracial, M/M, F/M, M/F/M, and M/M/M romance.

Allow us to take you on a journey that will enthral your mind and leave you desiring more from these authors.